Many project and problem based learning ideas live in ECHO. The following resources are aligned to the NTLOs and have been designed thinking about meaningful project design. They are designed and organized using the NTN Project Planning Toolkits.
The Project Library: In ECHO you can find example projects in the project library. The library holds projects that are aligned to standards kindergarten through twelfth grade aligned to various "traditional" classes as well as in interdisciplinary classes. To find out how to find the Project Library in Echo, click here: The Project Library: What is it, where is it and how do I use it?
The NTN Curriculum Frameworks provide more than just project ideas. They also contain project "snapshots" for standards and benchmarks, planning toolkits for a full project plan and even projects built in Echo and shared through the Project Library.
Follow Teachers: Once you find a teacher who aligns with your style and discipline, you can choose to follow a teacher in the ECHO Community Tool. Click here for help to do it: How do I use the search profile tool?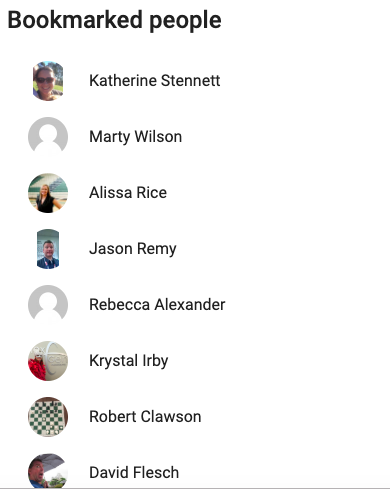 NTN Authors: Various coaches and staff at New Tech Network have created blogs and profiles. You can choose to follow a specific New Tech "expert" who will not only periodically present project ideas, but will dive deeper into more specific needs as well. For example, do not hesitate to follow Geoff Krall as one of our published math leaders.
Project Spotlight: On the New Tech Network Website

, we have collected a number of projects that have been "spotlighted" over the years. These are projects that New Tech staff and network members have found to be particularly authentic and powerful for students.

Are there External Resources that can give me ideas for quality project and problem based units?
While the following resources are not necessarily complete project or problem based units, they are resources to help you think about designing authentic and engaging projects. They may provide driving questions, benchmarks, or scaffolds that can be inserted into effective and impactful projects.
How can I use Community Partners for ideation in project and problem based units?
In order to help generate projects that are authentic and connected to adults in the community, it is important to turn to your community partners. Although community partners themselves may not provide a completed projects, they potentially provide a wealth of ideas around problems or driving questions for a meaningful and engaging project based unit.
Utilities and City Connections:

Consider connecting with urban planners, the parks department, public transportation, or public works departments to hear about local questions and concerns. Is it election time? Local politicians provide insight and perspective on many local issues from adding bike lanes and traffic lights to building codes and homelessness. While the scaffolds and benchmarks will need to be designed, the driving question and the assessment may come naturally from a meaningful conversation.

Local Businesses

: Who contributes to employment in the area? What businesses drive or support your local economy? Consider looking to local businesses for driving questions or for authentic audience. Even if the business does not have a problem that is looking for a solution, members of the business may want to provide authentic feedback and adult connection to enhance presentations and final projects.

Non-Governmental Organizations

: NGOs are often created to generate and implement potential solutions to a problem. How do they use resources and establish a business to try and resolve the problem? Consider how a meaningful driving question can direct students to look for authentic answers to resolve or respond to a local or global need.