Ordering Through The NTN Store
Get your NTN Practices Cards quickly and easily using our online service! Follow the instructions below to get started.
STEP ONE - ACCESS THE NTN STORE
Click here to access the NTN Store. The New Tech Network Practices Cards are available for purchase.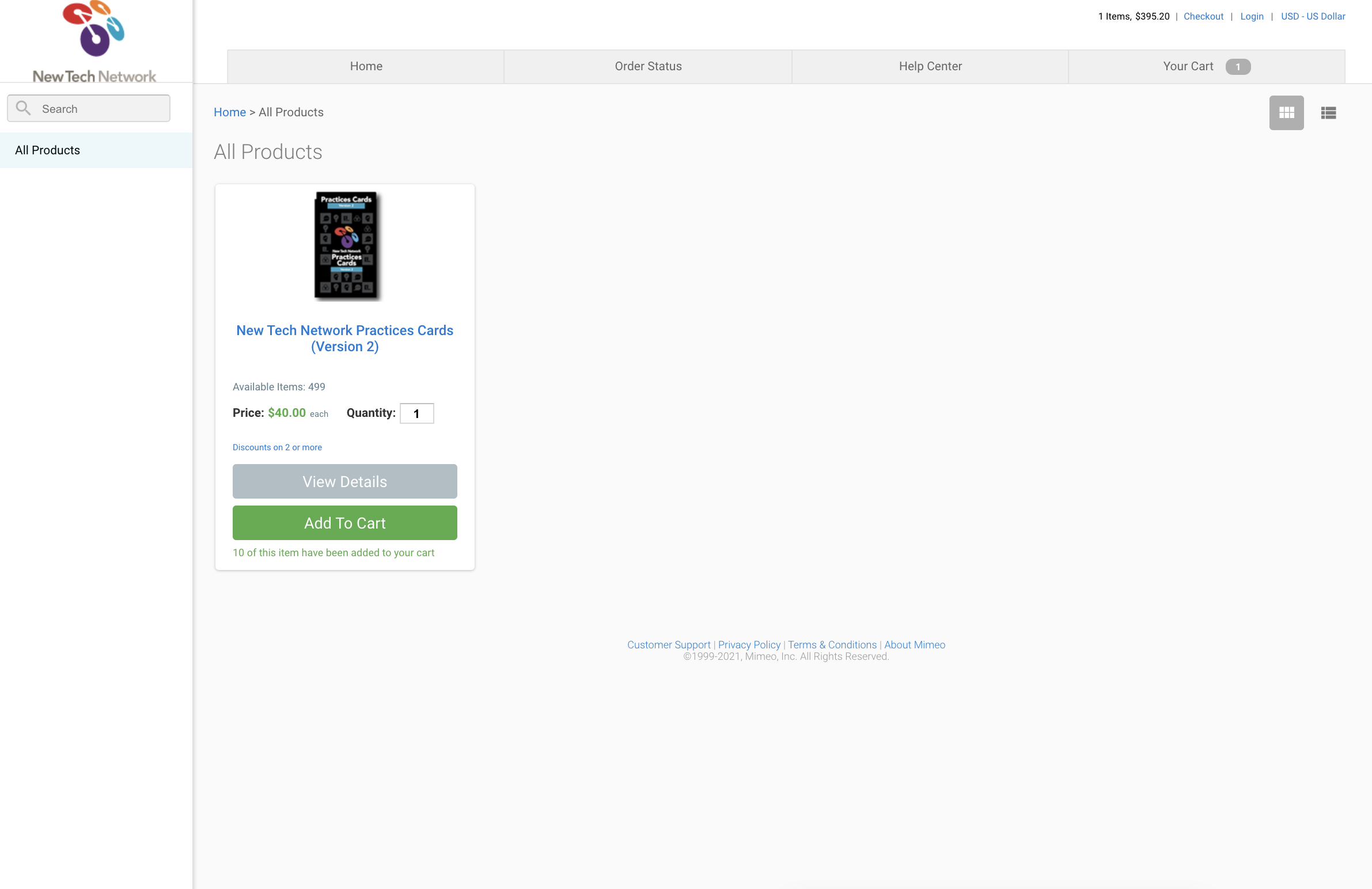 STEP TWO - PRODUCT REVIEW/ADD TO CART
Click on the title of the cards for additional details or enter a quantity and click "Add to Cart".
Select "Your Cart" in the top right corner to begin the checkout process.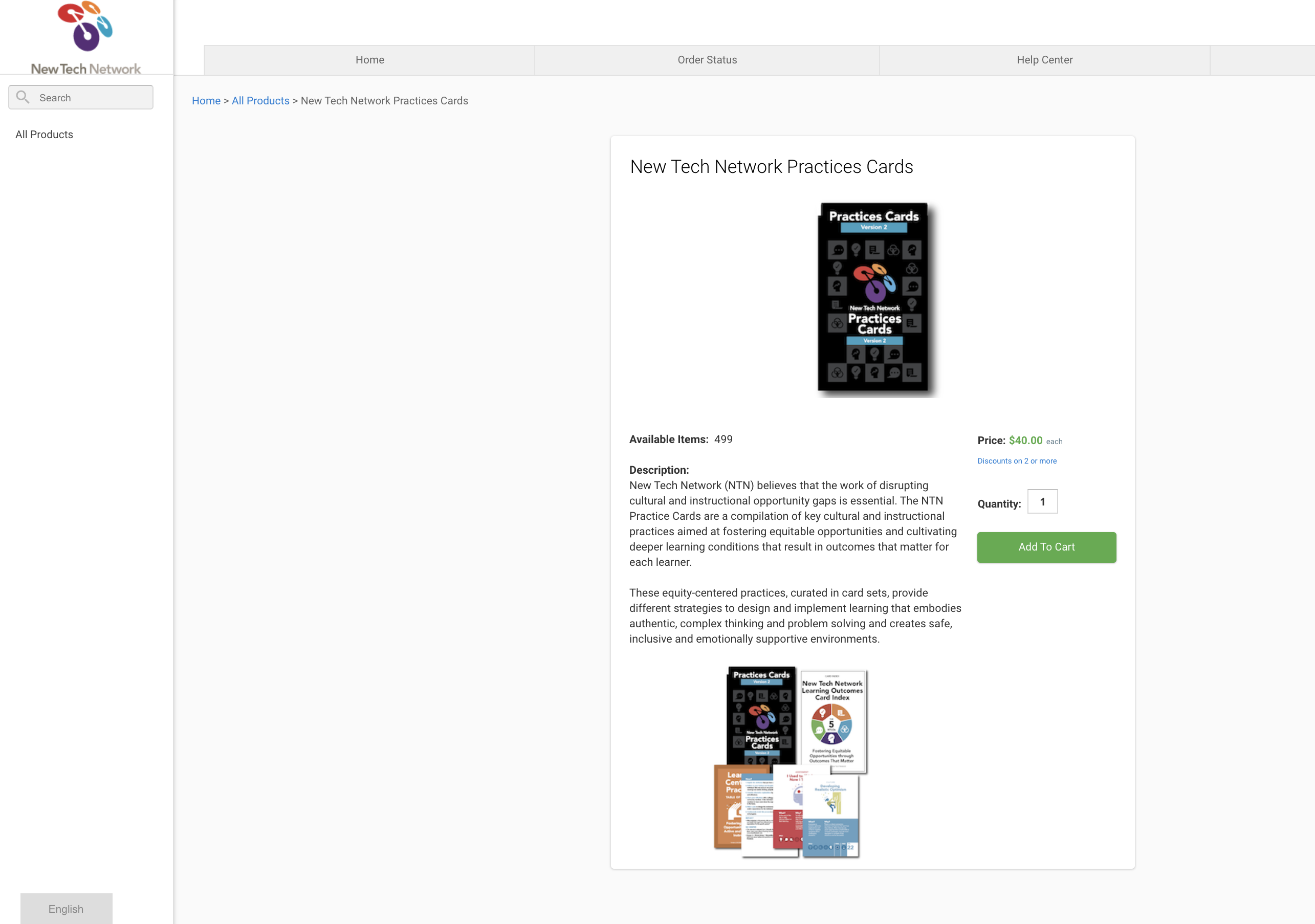 STEP THREE - SHOPPING CART
Update your quantities, select checkout.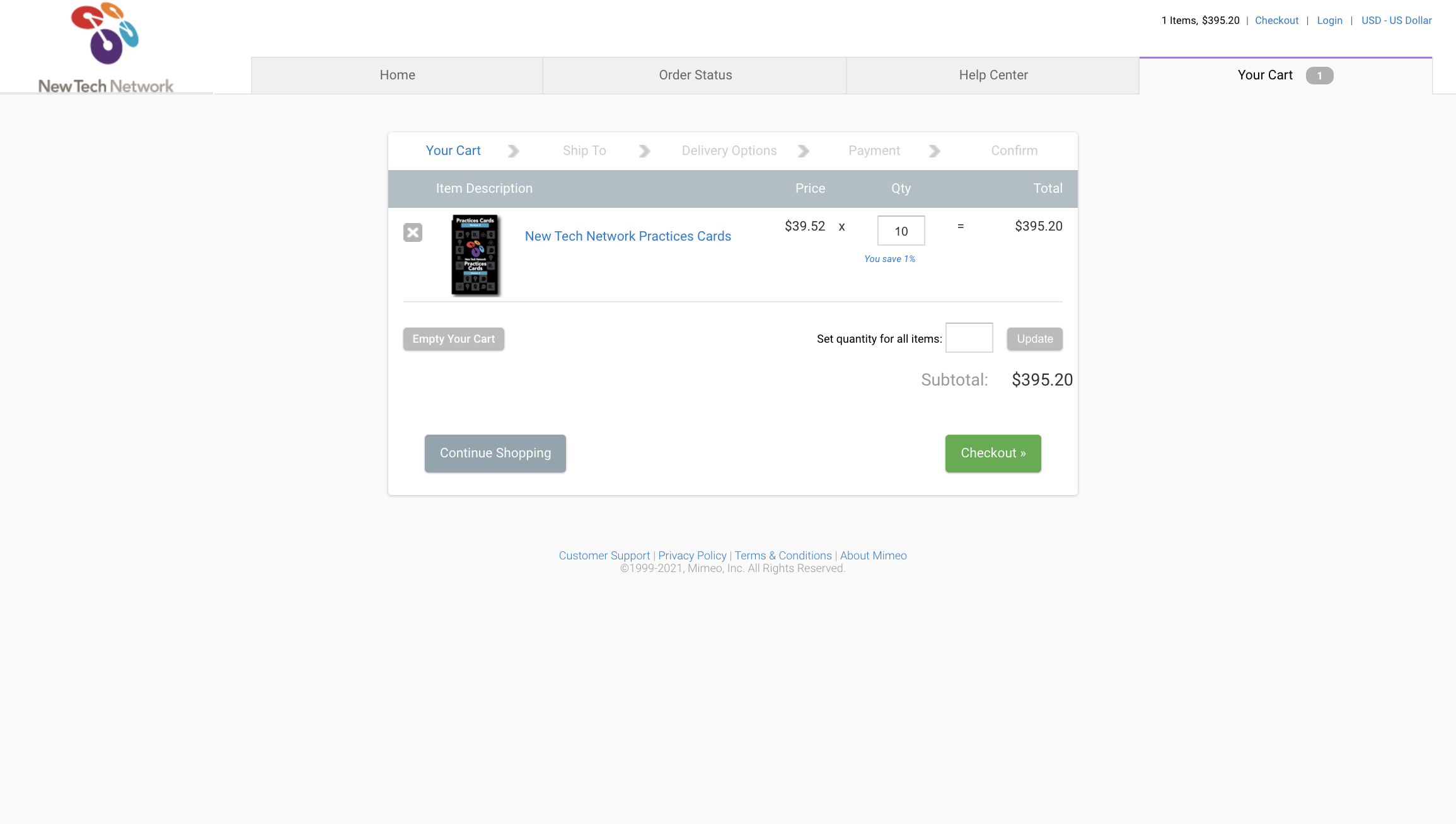 Select 'continue as guest' unless you already have an account with Mimeo.
Please note, your Echo login and NTN Help and Learning Center login will not automatically work as a login for the NTN Store.

STEP FOUR - DELIVERY
Enter the desired delivery location and click "Continue".
STEP FIVE - SHIPPING OPTIONS
You can opt to "Require a Signature". Then select a delivery option and click "Continue".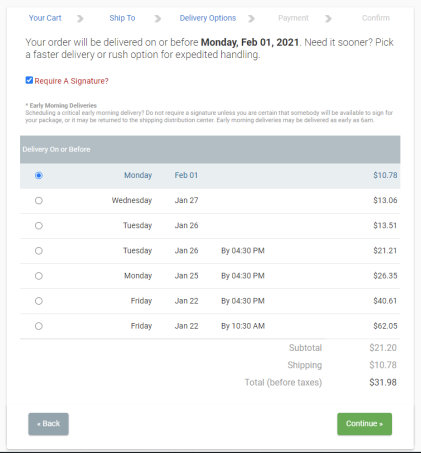 STEP SIX - PAYMENT INFORMATION
Enter your credit card details, the name of your school, and your district.
Want to set up invoicing instead? Click here to complete a Mimeo Invoice Setup form. Mimeo, the host, will invoice you accordingly.
Once complete, you can access your invoice payment option by logging into the Marketplace (top right corner).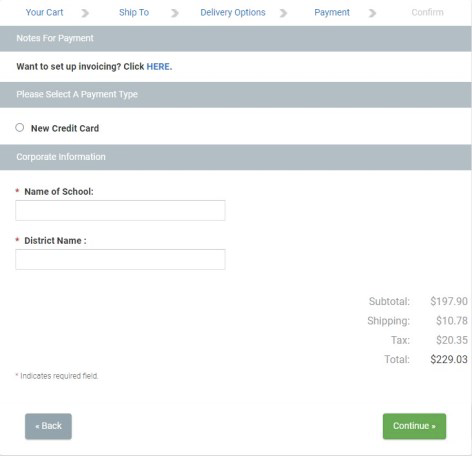 STEP SEVEN - ORDER SUMMARY AND SUBMISSION
Review the details of your order, agree to the "Terms & Conditions" and click "Place Your Order".
You will also receive an order confirmation. Tracking details will be emailed when the order ships.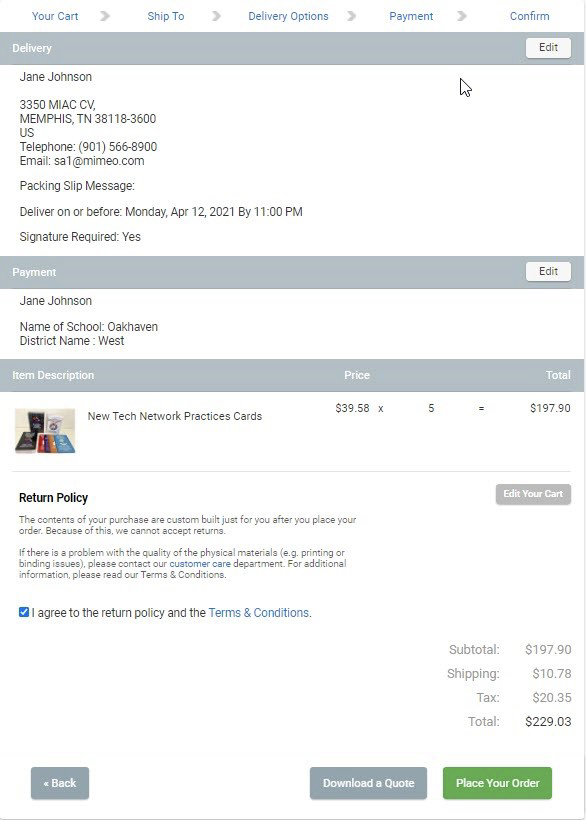 STEP EIGHT - REORDERS, TRACKING, AND RECEIPTS
Click on "Order Status" in the main navigation. Enter your email address and order number.
Easily reorder the shipment or select "Download" to obtain a PDF version of your receipt.
Select "Track It" to track the status of your delivery.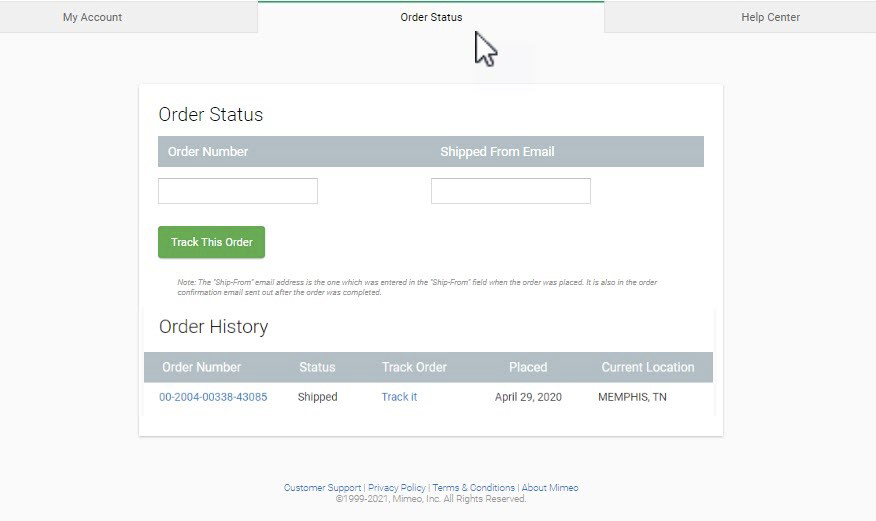 Need additional help navigating our store? Contact Mimeo at:
1.800.GO.MIMEO or HELP@MIMEO.COM